Hastoe is partnering with Babergh District Council to deliver 14 new homes in the Suffolk villages of Groton, Stutton and Newton.
The new homes are being built in a mix of sizes and tenures to help meet the needs of local people and families at different stages of their lives. Once complete, the homes will be a mix of one bedroom bungalows and two to three bedroom houses. The majority will be available for social rent, though two of the new homes in Stutton will be offered through shared ownership to help local people take their first steps onto the housing ladder.

All 14 of the new homes will be prioritised for those with a connection to the village that they're in, to ensure the much-needed affordable homes are available to local people.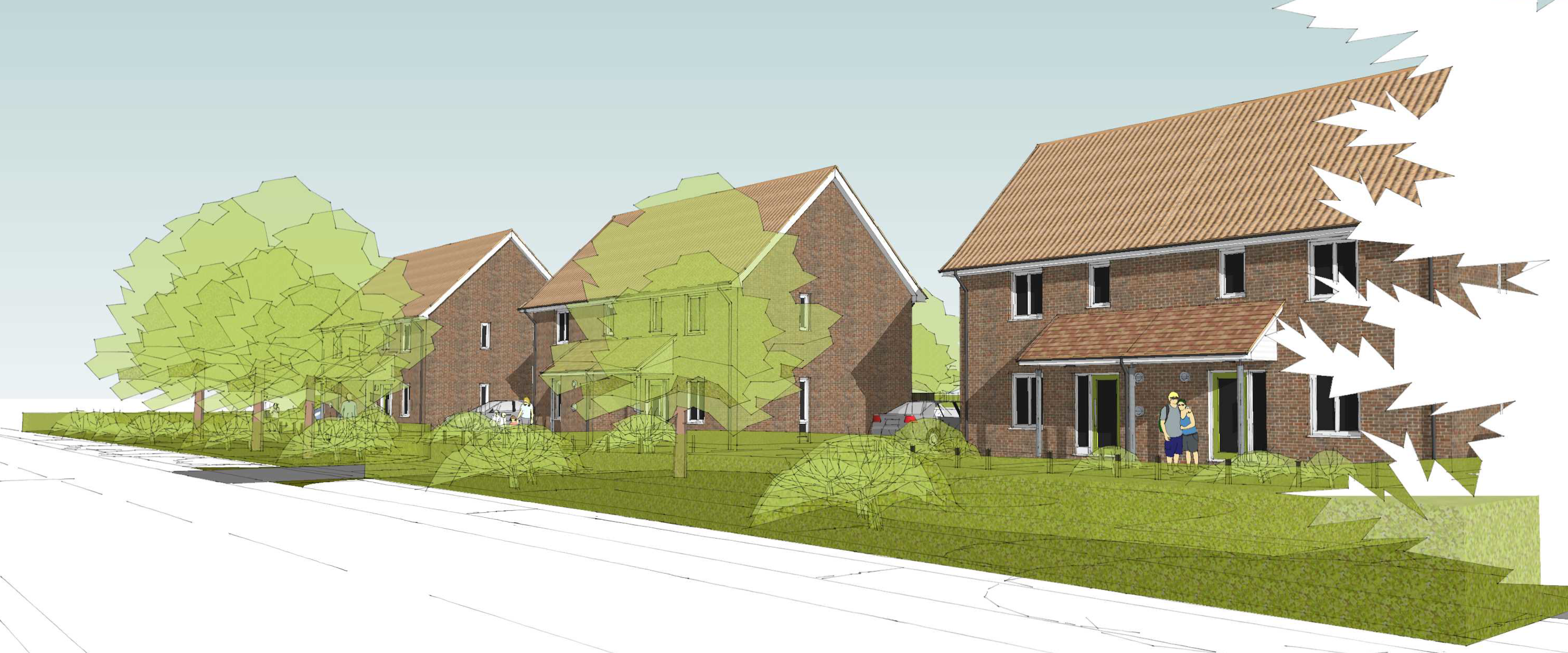 Construction for the Stutton homes began in September 2020, whilst works at the Groton and Newton sites got underway in March this year as Hastoe prepared to launch its own building standard for all its new-build homes.

With a long track record in providing high-quality homes in rural areas, Hastoe tailors all its developments to fit within their village setting. Its New-Build Standard ensures that all its new homes also meet the same minimum requirements in terms of design, sustainability and size.
The councils and Hastoe are working with a number of local contractors to bring the homes in Groton, Stutton and Newton to life, including architect firms Infinity Architects and Parsons & Whitley, and builders Duncan Cameron & Hutchinson, and Rose Builders.
Over £2.1 million is being invested into the three developments, including just under £1million from Hastoe as well as additional grant funding of £964,000 from Homes England and £200,000 from Babergh & Mid-Suffolk District Councils.
The six homes in Stutton are due to be completed in September, with the remaining 8 homes in Newton and Groton following shortly after in October.
Anyone who's interested in these new homes and meets the local connection criteria can apply for the properties online when they become available via the Gateway to Homechoice Choice Based Lettings System. Visit www.gatewaytohomechoice.org.uk to find out more.