Topping out ceremony marks important milestone in regeneration of Southwold's historic community hospital
An important milestone in the transformation of Southwold's historic community hospital into a new creative community hub and nine affordable homes has taken place, with the traditional 'topping out' ceremony, marking the completion of external building work.
Our chief executive Andrew Potter was joined by Jessica Jeans, chair of community organisation SouthGen, Cllr Will Windell for Southwold town, Cllr Michael Ladd for Kessingland and Southwold, and Paul Pitcher, managing director of developer Wellington, to pour a specially-created Adnams 'Old Hospital Hop' beer over the building to mark it being watertight.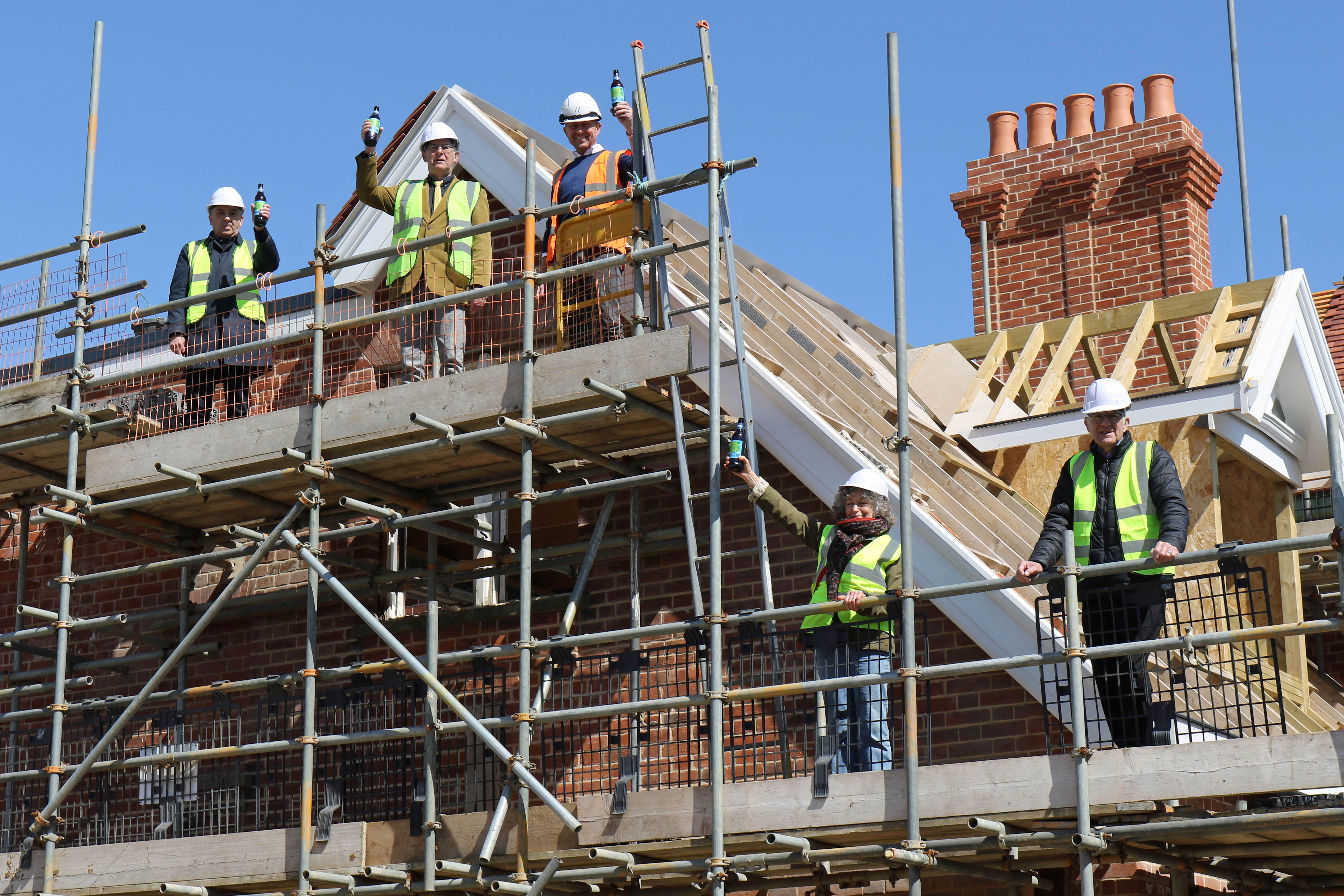 Hastoe, SouthGen and Wellington are joined by local councillors to celebrate the topping out ceremony
The former community hospital is being transformed into a creative community hub including a new home for Southwold Library, a nursery, space for local businesses and a farm-to-fork café, as well as nine affordable homes for local people.
Four of the affordable homes will be available to rent, with the other five available for shared ownership to help first-time buyers onto the housing ladder.  All nine will be prioritised for people with a local connection to Southwold, such as those living in the town, those with close family in the area, or those who previously lived there but were forced to move because of a lack of affordable housing.
The topping out ceremony took place just days before we launch our New-Build Standard, which emphasises the importance of working closely with local communities to ensure all our new homes suit their surroundings whilst being both energy-efficient and affordable for our residents.
We have a long track record of collaborating with rural communities to provide more homes in small villages, and in December 2019 the Southwold hospital development was named the 'Best Community or Rural Partnership' at the Inside Housing Development Awards.
The iconic Southwold community hospital was built and funded by local people almost 120 years ago. As a listed building, great care will be taken during the works to restore as much of the original features as possible, with plans for the Edwardian façade to be returned to its former glory.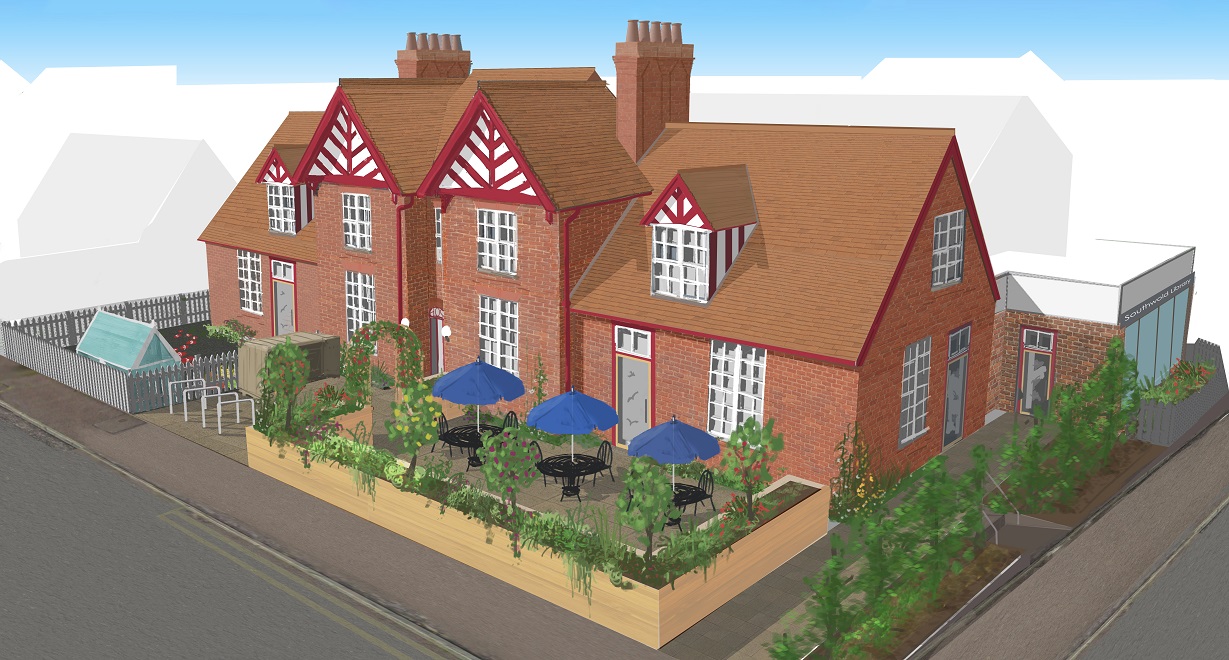 Artist's impression of the completed Southwold Hospital development
Spearheaded by local community group SouthGen, Southwold and Reydon was the first community in the country to buy back its community hospital in order to recycle it for new uses to benefit local people, following its closure by the NHS in 2015.
After achieving planning permission in 2018, SouthGen launched a community share offer earlier this year, providing people with the opportunity to buy shares in the new development. Almost £400,000 was raised, and a further £100,000 matching equity award was provided by the Community Shares Booster Programme, both of which will be used to fund the community hub facilities.