I have been privileged to see the work of the sector first-hand in delivering safe, comfortable, low energy homes to those most in need. From Eco Homes, through Code for Sustainable Homes to Passivhaus, Hastoe Housing Association has been a leader in the sector, and as a current Board member I am pleased that our focus remains on addressing issues of carbon reduction, fuel poverty, comfort and energy efficiency for our customers.
In Hastoe's response to the recent Future Buildings Standard consultation, we've urged the Government to go further in addressing demand reduction through increased efficiency in new, affordable homes, particularly in terms of fabric energy-efficiency, air tightness and ventilation. 
Our experience has shown that reducing energy demand whilst maintaining comfort is key to tackling these issues. It is great that the grid is decarbonising rapidly, contributing to our carbon reduction targets, and this week's anticipated announcement of an ambitious target of 78% reduction by 2035 is welcome, but we should not let that blind us to underlying inefficiencies in housing developments.
Addressing this issue in our existing stock is important but much more difficult to resolve. Like many Housing Associations we need to deal with the retrofit challenge alongside all the other objectives prevalent in the sector at the moment. It is likely that specific retrofit funding will be required to address this issue within the existing stock.
However energy efficiency is much easier to address in our new-build homes where improvements can immediately tackle issues of fuel poverty, comfort and health and also avoid the need to retrofit them later.
Hastoe's New-Build Standard, which launches tomorrow, is a step along the road to better energy-efficiency in our new-build homes and in helping us meet the net-zero carbon targets.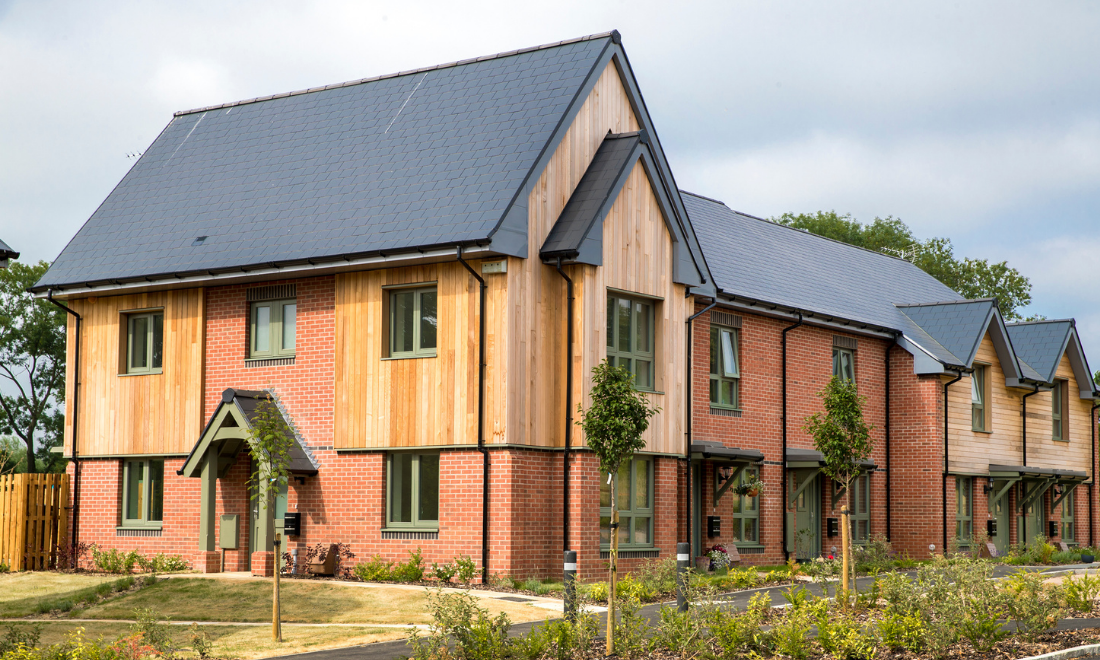 Our Sharnbrook development in Bedfordshire
Our New-Build Standard focuses on demand reduction, initially through much better insulation standards and lower air tightness requirements, but increasingly through moving towards full Passivhaus. The Government's recent consultations are designed to encourage industry towards adoption of components and strategies that will deliver the zero carbon ambition. That is surely right. Industry is not afraid of innovation or progress; indeed it is generally good at it, but it needs stability and clear direction to have the confidence to invest.
Passivhaus and similar approaches have grown significantly in the UK over recent years and the expertise is out there. What we need now is a legislative regime that focuses on those solutions in order to bring them into the mainstream with consequent reduction in costs and increase in skills.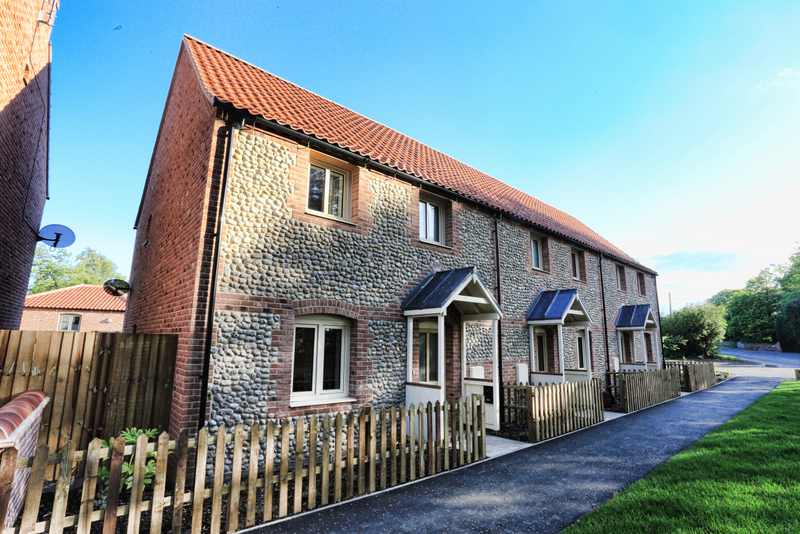 Our Passivhaus development at Burnham Overy Staithe in Norfolk
This is why we urge the Government to be more ambitious in adoption of fabric energy efficiency targets, air tightness and ventilation approaches for new-build homes. The sooner these become mandatory, the sooner the costs will decrease and as a sector we can all proceed to deliver more and better homes.