At Hastoe, we're passionate about doing our part to live and work in more sustainable ways. That's why we build energy-efficient homes in rural areas and invest in renewable heating systems for our residents.
The thought of living more sustainably can be a bit daunting, but making a few small changes, such as using a reusable water bottle or having one meat-free meal a week, can have a big impact on your environment.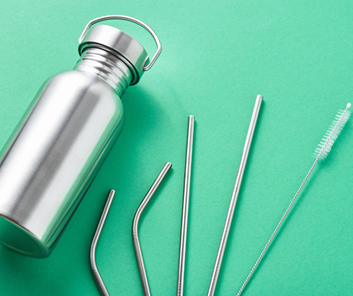 Do you have any ideas of your own? We're always on the lookout for ways to be more environmentally friendly, so we'd love for you to share your tips with us.
Perhaps you know a simple way of using less water or electricity? Or maybe you have a favourite recipe for using leftover food or for making your own eco-friendly cleaning products? It could be that you have a clever way of recycling or reusing everyday items.
However you try to make a difference, we want to hear from you! You could win a £25 shopping voucher just for sending your idea in.
How to enter
All you have to do is send us your sustainable suggestion by Sunday 29 November. If you have any photos demonstrating your idea we're keen to see that too.
You can email us at communications@hastoe.com or write to us at The Communications Team, Hastoe Housing Association, Marina House, 17 Marina Place, Hampton Wick, KT1 4BH.
Just remember to include your name, address and telephone number so that we can contact you if you win.
The winners
Once we've received all your entries, we'll select our top three favourite suggestions to share with other residents here on our website and in our Facebook Group.
If your suggestion is chosen, we'll be in touch in to get your £25 shopping voucher sent out to you.
Good luck!