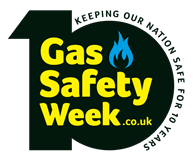 Gas safety may not always be at the top of your to-do list but it is very important for the health and safety of you and your loved ones. Faulty gas appliances can produce carbon monoxide; a poisonous gas with no taste, colour or smell. One in six homes has a dangerous gas appliance so it's vital you get your appliances checked annually.
Hastoe is supporting Gas Safety Week 2020 (14 - 20 September) to highlight the importance of keeping your gas appliances maintained and being gas safety aware.


Follow our 4 simple tips to ensure you and your loved ones stay gas safe
Be responsible when dealing with gas appliances
Hastoe provides annual gas safety checks so you must allow our contractors in to test your appliances and ensure they are gas safe
Learn how to recognise faulty gas appliances
Your gas appliances may be emitting carbon monoxide if:
- Your gas hob has floppy yellow or orange flames rather than a crisp blue flame
- There is dark, sooty staining on or around your gas appliances
- The hob ignition light frequently blows out
- There is more condensation than normal inside your windows
Know the symptoms of carbon monoxide poisoning
Symptoms include headaches, nausea, dizziness, breathlessness, loss of consciousness or collapsing. If you're suffering from a number of these symptoms it's important to get your gas appliances checked immediately.
Install an audible carbon monoxide alarm and make sure your friends and family have one too
Carbon monoxide alarms cost around £20 from DIY shops, supermarkets or your energy supplier.
Make sure you get an alarm marked with 'EN50291' and the British Standards Kitemark.
Test your alarm regularly but remember, even if you have a carbon monoxide alarm installed, your gas appliances still need to be checked every year.

How Hastoe helps you to stay safe at home
We take your safety seriously, and are legally required to service your gas appliances every year. To ensure your gas appliances are safe to keep using, it is essential that you give our contractors access to your home to carry out the necessary checks and tests.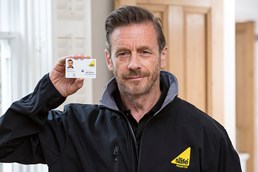 We understand that it can b​e worrying or unsettling to let someone you don't know into your home. All of our contractors will have their Gas Safe ID card with them. Make sure you feel safe in your home by always asking to see your contractor's ID card. If you ever have any concerns about letting contractors into your home please contact us.
Visit Gas Safety Week to find out more about keeping you and your loved ones safe against gas.